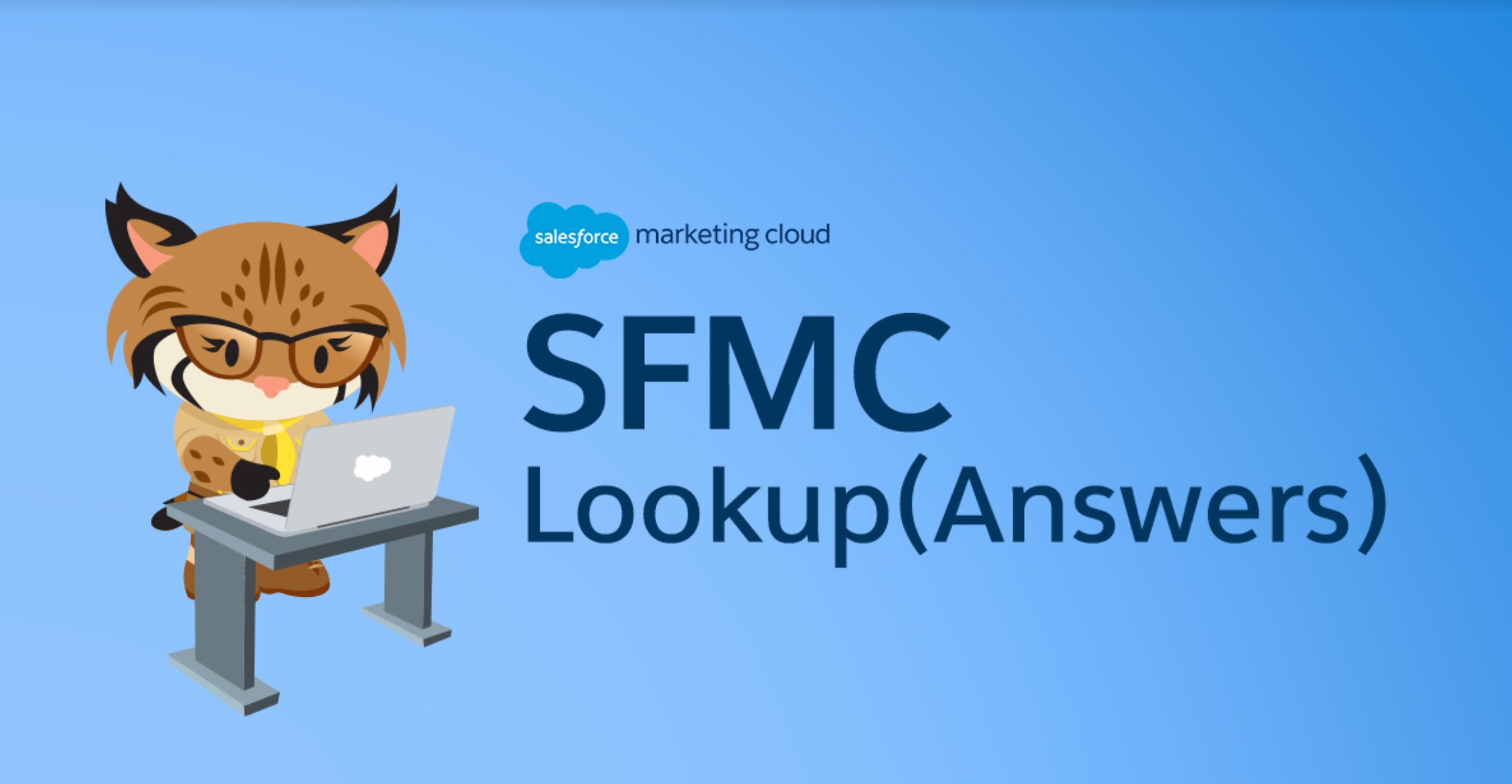 Last updated: June 9th,2021
One thing I love being a Salesforce customer is that Salesforce not only provides great products and tools but also equips everyone in various roles with a wealth of information and resources. Speaking about just the Salesforce Marketing Cloud, there are several webinars that happen frequently: Ask an Expert, Technical Marketers meeting, Marketing podcasts, Customer Success events, just to name a few.
One among them is the SFMC Lookup (Answers), its is an hour long Q&A session focused on various features and functionalities of Marketing Cloud featuring MVPs and Marketing Champions. Thanks to Guilda for facilitating these sessions. Whether you are getting started with Marketing Cloud, or have spent numerous hours trying to crack something and looking for some expert help and to gain an indepth knowledge – Hop on and you can get all your questions answered.
Here's a curated list of all past webinars and the recordings. Be sure to follow Guilda to stay updated on all the upcoming webinars
AMPScript best practices – 05/12/2020
Apprehending APIs – 05/26/2020
Roles and Permissions – 06/092020
SSJS – 06/16/2020
Reply Mail Management – 07/14/2020
Tracking Dynamic Content – 07/28/2020
Marketing Cloud Connect – 08/04/2020
Journey Builder Basics
Making API Calls: 09/01/2020
How to Use Litmus in Your SFMC Workflow: 09/15/2020
Cloud Pages – Deep Dive and Best Practices: 09/22/2020
Automation Studio: 10/06/2020
5 Easy Ways to Zhuzh-Up a SFMC Basic template – Part 1: 10/21/2020
5 Easy Ways to Zhuzh-Up a SFMC Basic template – Part 2: 10/28/2020
Get Started with AMP for Email: 02/16/2021
Secure Development in SFMC
Year in Review 2020 Session 1
Year in Review 2020 Session 2